SAP Networking event for BTP: Explore the latest cloud technology trends and meet the experts!
SAP is organizing a Networking event for the Business Technology Platform (BTP) on October 19, 2023 in Prague. With our BTP.team, which is full of specialists in BTP technology. We can't be missing there. As at every event, our team will be on hand and happy to advise you on how to get started in the right direction on your digitalization journey.
When? 19.10.2023
Where? Spojka Karlín, Prague, Czech Republic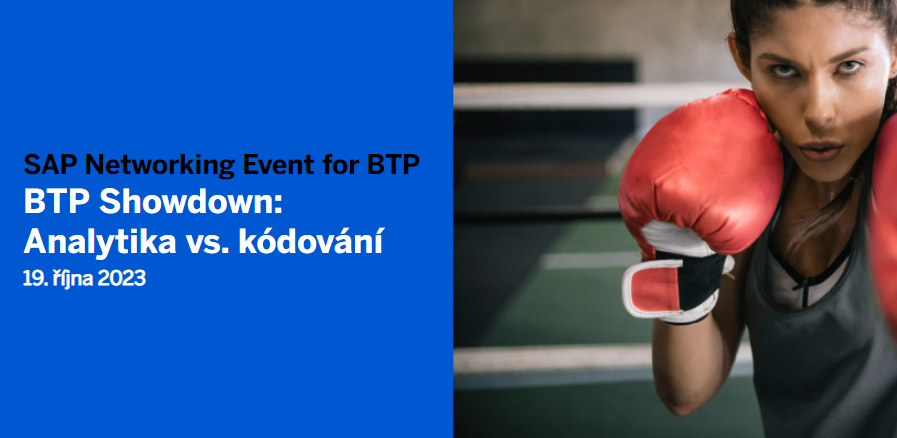 At the event, you will also learn more about developing SAP applications on BTP, PI/PO migration to Integration Suite, planning in SAP Analytics Cloud and many other topics. We'd also love to see you at our booth, where we'll showcase our unique solutions built on the Business Technology Platform.
Register today!
We look forward to seeing you!